Understanding the general direction of the current housing market conditions is of vital importance to both buyers and sellers. If you are looking to buy or sell a home in the New Haven CT area I want to be prepared to make sure that you are given the best selling or buying experience with expertise and knowledge to guide you along the way.
To Stage…or Not to Stage Your New Haven Home? That Is the Question!
Staging a home makes it more appealing to more potential buyers and as a result can sell a property much quicker and for more money.
Improving a home's appeal by utilizing staging techniques can dramatically change it into an attractive and welcoming property.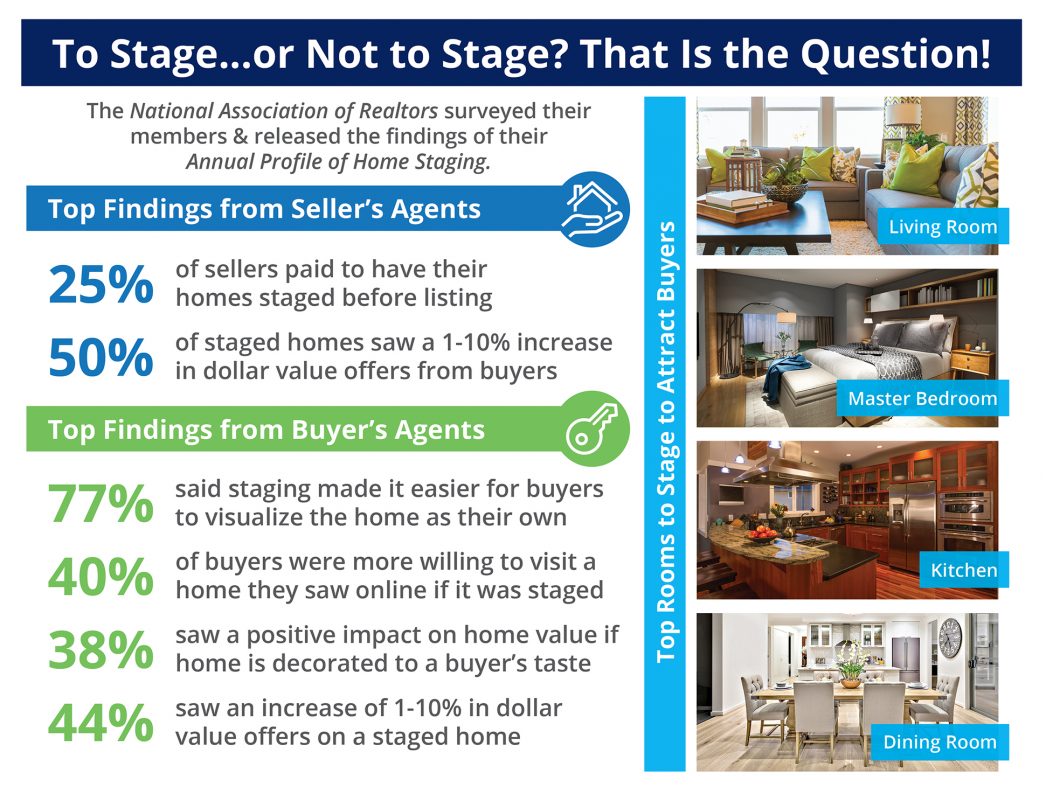 Some Highlights:
The National Association of Realtors surveyed their members & released the findings of their Annual Profile of Home Staging.
50% of staged homes saw a 1-10% increase in dollar value offers from buyers.
77% of buyer's agents said staging made it easier for buyers to visualize the home as their own.
The top rooms to stage to attract more buyers are the living room, master bedroom, kitchen, and dining room.